Hello, I'm davelin3d, and welcome to san Juan Puerto Rico, while you're visiting our island, we encourage you to leave borico with us. Avoriqua is another name for Puerto Rican. It's a state of mind, a way of life that you can only experience in one place on earth. Puerto Rico, I'm so excited to share with you our rich history, culture, food, and drinks.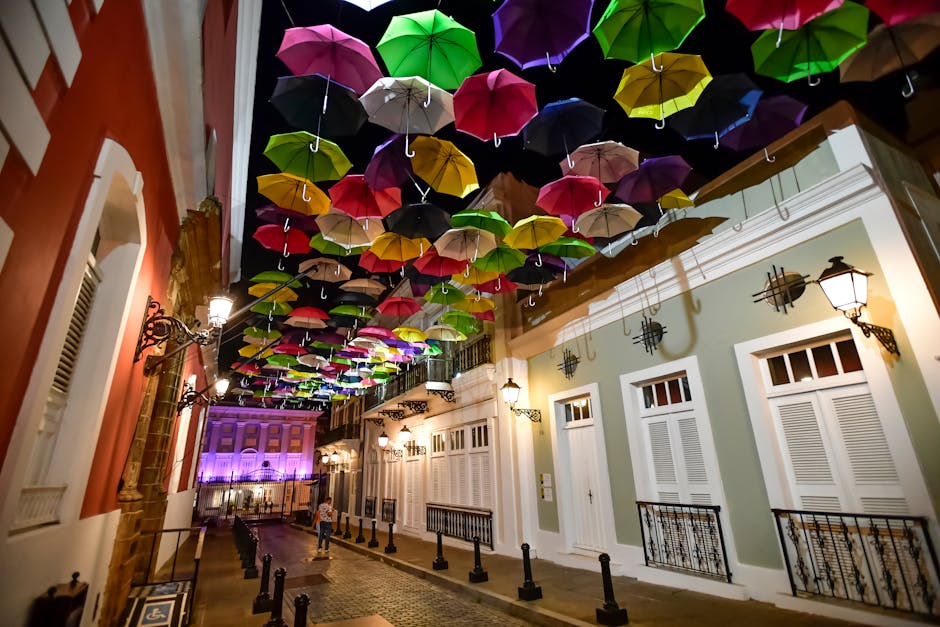 So, let's start we are starting our day in the iconic and historic hotel, el Convento, located at the heart of san Juan el Convento, which translates to the convent, which is one of the oldest hotels in all of San Juan. It first opened as a Carmelite convent 350 years ago. A nice way to kick off your morning is by taking an authentic cup of coffee at cafe de Ruiz, so we are very excited to have a cafe con Leche tell me a little bit cafe. We started with the cafe business in the 19th century, with my great grandfather since then, we decided to put the name don rich in our coffee run because of my father.
Puerto Rico has a very strong coffee culture and you can experience different coffee casinos around the island. The coffee that is surveyed here is from jiaoko a municipality in the south. So here's your Puerto Rican, coffee directly from our farm.
Yes, just perfect! So now I'm so ready to explore all San Juan. Thank you so see you soon, bye-bye, while discovering the streets of san Juan, you will notice. The architecture is constructed in grids to allow cross ventilation between its buildings and squares as a tip always looks for shade, even as we pass by iconic historic landmarks, mosha falls and one beauty lies in our colorful buildings.
You know you are not san Juan when you see the iconic el morro, the fort was built in 1539 to defend the island from attacks by the sea. San Juan is full of different neighborhoods, and one of my favorites is Santoro walking through the streets of santorusi. You will see buildings are adorned with art created by international and local street artists. Santosa is also home to different art festivals, like santoruse slay and Los Muro sablang.
If you're craving some street food try out lota bentitres, a vibrant gastronomic oasis filled with music locals, and delicious food, they are very well known because of their options for almost every palette. After a delicious lunch, I was ready to drink something cold and lucky. Me, I'm here in Puerto Rico, where one of the most famous capitals was invented la Pena colada.
So we are the caribe, Hilton. Let's try it and talk a little bit about the controversy. It is another place that claimed that the pina colada was invented there in 1960, something, but the vinaigola already was invented in Puerto Rico, in the Caribbean, Hilton by Jamal monchido Marrero in 1954. It's a very easy cocktail to make right?
It's very easy, but even in the simplicity, we don't want it to be too sweet or too solid. We don't want it to be too liquid. You have to be creamy, so let's try it just perfectly. While it's not known who invented the pina colada.
One thing is for sure pina colada is our national drink. Did you know? Puerto Rico is the rum capital of the world? It's only a feeling that capitals are a major part of the life body experience, especially in a place like la factoria. We are inside factoria in the third part, which is signaling, which is an iconic place for dancing salsa nicely. So we are ready to order.
What do you want to drink? Try the spicy fashion, which is a rum with dry spices, syrup, and bitters. Thank you. You're welcome.
Enjoy very strong, but so worth it. I'm heading back to el Convento to refresh for the night and explore one of San Juan's newest attractions. These three times we are at the iconic popular plaza, a truly 360 experience for visitors.
This experiential complex combines the best in arts, dining, music, and technology. It recently opened last year and since then has become one of the must-see attractions in san Juan thanks for spending time with me, and exploring san Juan. We hope you enjoy seeing all the sights and we can't wait for you to come and join us.